Have a question?
Leave a comment by submitting the form below, or send all comments and questions to artworksforkidsstudio@gmail.com

Want to be added to our email list?
Submit the form below to be added to our email list! When new class schedules come out, they will be emailed to you so that you have the most up-to-date class information.
*New schedules will always be posted on this website and to our Facebook page as well.
Powered by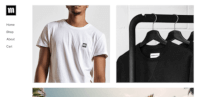 Create your own unique website with customizable templates.